County Week at Hendon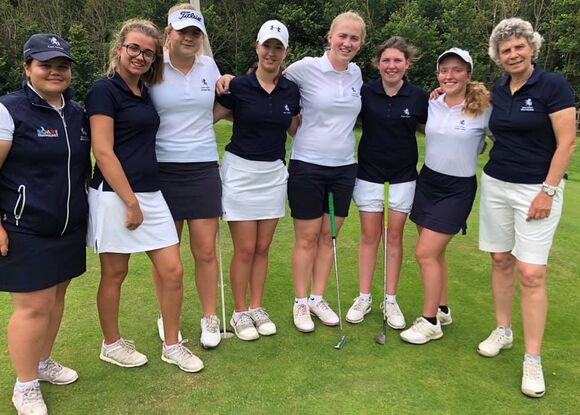 COUNTY WEEK at HENDON GOLF CLUB, north London from 24 to 28 June.
Kent finishes second behind Surrey. Everyone in the squad played their hearts out. A big applause for being unbeaten in the 4 morning foursomes sessions (winning 3 and halving 1). This was a great achievement. We had an amazing week (on and off the course) with some superb golf witnessed. We had 6 rookies in our squad (Abbie, Millie, Maria, Liv, Ellena and Ellie) with the last 5 of these being under 16.
The future looks very bright for ladies and girls golf in Kent.
Many thanks to all our caddies and supporters for their contribution to our success and of course our coaches for their help and advice throughout the week and always.
Many thanks also to Hendon Golf Club for hosting this event and their very warm welcome always and the Middlesex Admin team for a superbly run week. They left no stone unturned.
Next year County Week will be hosted by Sussex at East Sussex National from 29th June to 3rd July so we hope to see lots of supporters there in navy and white cheering on our team.
Well done everyone!